Kingston Bagpuize Cricket Club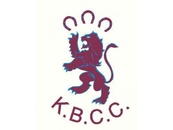 Kingston Bagpuize Cricket Club
Kingston Bagpuize Cricket Club
New Members are always welcome at Kingston Bagpuize Cricket Club
Welcome to Kingston Bagpuize Cricket Club! Our aim is to maximise participation in, and enjoyment of, cricket in Kingston Bagpuize. New members are always welcomed - men and women, boys and girls of all abilities; whether you're looking to play every week or just every now and then. We also welcome social members who just want to come down and enjoy the cricket, weather and have a drink in our bar.
Kingston Bagpuize Cricket Club have 2 Senior Teams that play in the Cherwell League (KBCC 1st XI Division 5 & KBCC 2nd XI Division 9), a mid week team that play in the Serious Cricket Downs (Division 3) and 3 Youth Teams (U13s, U11s & Kwik Cricket for 2019).
As from the 10th May 2019 we are re-running our ALL STARS Cricket programme. Please click on the "ALL STARS Cricket " image bottom right to sign up for the 8 week course.
Follow us on Twitter @baggiescricket, also follow us on Instagram (baggiescricket) and for Facebook (Kingston Baguize Cricket Club) click on the "Links" on the Homepage
For all your KBCC Teamwear click on the "KBCC TEAMWEAR SHOP" which is on the Banner at the top of the Homepage.
All KBCC results, scorecards & statistics will be on "Play-Cricket" which is on the right hand side of the Homepage, or click on the link below:

Kingston Bagpuize CC Play-Cricket
Click on the below to see where we are
Kingston Bagpuize Cricket Club
A415 Abingdon Road
Kingston Bagpuize
Abingdon
Oxfordshire
OX13 5GD
Please note the new entrance to the KBCC ground. Take the turning off the A415 signposted Kingston Business Park. Take the first right turn, Edward Strauss Park, follow the road to the end, through the gate and onto the Sportsfield Car Park. Please do not park in the estate or on the grass. For up-to-date sat navs, use OX13 5GD
NEW PLAYERS WELCOME
Call Simon Watts on 07786 337118 or email:
Juniors: Kbcc.juniorcoordinator@gmail.com
Seniors: Kbcc.secretary@gmail.com
-----------------
Membership
At the AGM these were set at £60 for full adult membership and £30 for students (this includes school students who were 13 on 31 August 2018). These still represent excellent value. There are two methods to pay:
a) By cash or cheque - come and find Simon during Junior Training on Friday evening.
c) Make an electronic payment to Kingston Bagpuize Cricket Club a/c 87281449 sort code 54-21-23. Please make sure you use your initial and surname as reference so we know you have paid.

Match fees remain the same as last year: £15 for league and VKO matches (£8 for students); £8 for Sunday friendlies (for all); £6 for evening T20 (for all).
Follow the site to get the latest news and results straight to your email
Next Match
Upcoming Match Details
10/06/20 18:00

Hampstead Norreys
Kingston Bagpuize
Contact List

Paul Temple
ptrosecottage@tiscali.co.uk
01993851882

Dave Warner
David.Warner@cobaltlight.com
07887823890


Simon Watts
simon@swatts1.com
07786337118

Weather

4 MPH SW
94% humidity
Thu

15°C
8°C
Fri

13°C
6°C
Sat

16°C
5°C
Sun

15°C
7°C
Calendar
Mon
Tue
Wed
Thu
Fri
Sat
Sun

1

2

3

Jun 3 Kingston Bagpuize P Bell Inn Aldworth P

Kingston Bagpuize

4

5

6

7

8

9

10

Jun 10 Hampstead Norreys P Kingston Bagpuize P

Hampstead Norreys

11

12

13

14

15

16

17

18

19

20

21

22

23

24

Jun 24 Kingston Bagpuize v Letcombe

Kingston Bagpuize

25

26

27

28

29

30
Agenda
Jun 10 Hampstead Norreys P Kingston Bagpuize P
18:00
Jun 24 Kingston Bagpuize v Letcombe
18:00
Jul 1 Bell Inn Aldworth v Kingston Bagpuize
18:00