Kingston Bagpuize Cricket Club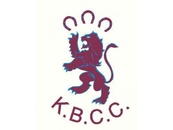 Kingston Bagpuize Cricket Club
Match Report
Sat 1 June: 1st XI triumph away v Aston Rowant 3rds.
03/06/19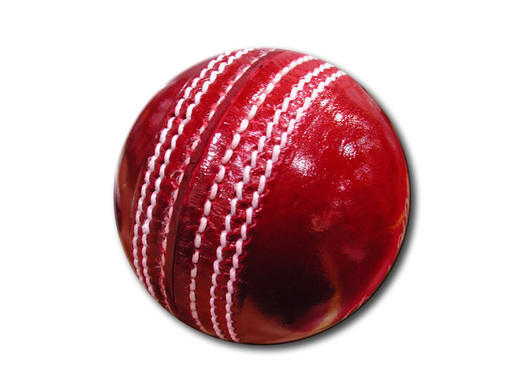 Aston Rowant 3rd XI
KBCC 1st XI
Aston Rowant CC
01/06/19
12:30
On a warm, sunny day Captain Toby Ricks won the toss and chose (surprise !) to bat. He and fellow opener JJ Smith faced a barrage of wides in the first over and balls of variable bounce, some kicking high and others not. On the last ball of the over Toby was given out caught behind rather to his surprise as he felt the ball had come off his shoulder. Jonny Warner at 3 was adjudged LBW 7 overs later and Kingston were 34 for 2 off 8, wides contributing handsomely. Jonathan Bensted was making a welcome return to the side and he and JJ set about consolidating the innings. Several free hit opportunities came and went without runs being scored - the fines manager would have noted this as he faced several of them ! Eventually, after a patient innings, Jonathan nicked one and was caught behind. Colin Allen soon followed the same way off the same bowler, leaving the crease concerned about failing eyesight. 84 for 4 after 23. Stuart Bullen joined JJ at the wicket. JJ was batting with great discipline, avoiding the cut shot because of the variable bounce but taking every opportunity to release his elegant straight drive. However, just after reaching a well-compiled 50 he missed an inswinger and was bowled. 103 for 5 after 27. David Warner was now batting with Stuart and the two over 50s played some smart cricket, taking singles (and even a 2) and hitting the poorer balls for four. Stuart was bowled for 13 off 28 balls. Sam Saunders in at 8 made David run a three and a couple of twos before being out caught for 7. 142 for 7 in the 39th but the batsmen had crossed and David finished the over off with three boundary fours. Matthew Watts joined David and with some good 'tip and run' mixed up with the odd four they put on 33 together before David was out caught for 42 off 63 balls with 6 fours. 175 for 8 off 45 overs. Harry Day and Matthew were soon into their 'run them ragged' game but Matthew, trying to be more aggressive was caught at short mid- on. Jack Phillips-Richardson, on debut for the 1st XI, aged 14, joined Harry and was off the mark at once and subsequently hit a sumptuous four to mid-wicket. It looked as if the two youngsters would get Kingston to the 200 mark (and the extra batting point) when Harry called for a quick single a bit too early. Seeing his mistake he nobly crossed with Jack to ensure it was he that was run out and not his partner and the innings finished on 189 after 48.2 overs. It didn't seem quite enough but some remembered how Kingston had nearly defended an even lower score at this ground last season.
Jonny Warner opened the bowling and was a little wayward but after a couple of no balls and a couple of wides produced a humdinger to bowl the captain and batter 1 who had carried his bat last year. Matthew Watts bowled tidily at the other end. Colin Allen replaced Jonny after a spell of 4 and was also tight and removed batter 2 in his second over, courtesy of a catch by Toby Ricks at extra cover. 41 for 2 off 11. Aston Rowant were not scoring quickly but didn't have to for a target of 190. Stuart Bullen replaced Matthew after 7 overs for 22 and began with a maiden. Sam Saunders replaced Colin and should have had batsman 4 caught at mid-on off his first ball. It looked a simple catch and looked potentially very expensive. Sam trapped batter 3 LBW at the start of his second over. 81 for 3 off 21. Stuart was exerting great control and eventually bowled the dangerous batter 4 in a wicket maiden, which he followed up with another four consecutive maidens. Sam took a sharp catch off his own bowling to remove batter 6 in another wicket maiden and the spinners' stranglehold was complete. In partnership they bowled 17 overs for 27 runs and 3 wickets including a run of 6 consecutive maidens. Stuart Bullen finished with the remarkable figures of 10 overs, 6 maidens, 1 for 11, and Sam Saunders 10 overs, 2 maidens 2 for 39. 116 for 5 off 37 with 74 needed off 13 - the game finely balanced. Jonathan Bensted came on and was unlucky to have a catch dropped off his first ball. Colin Allen returned and had batter 5 well caught by Sam Saunders to end what had begun to look like a match-winning innings. Jonathan then bowled batter 7 and had batter 8 caught by Sam Saunders (again !) at mid-on. 166 for 8 off 45. 24 needed off 5 or 2 wickets. Tense; especially as batter 9 was hitting some lusty blows. However, JJ Smith had him caught by Matthew Watts at extra cover, an excellent catch over his shoulder running back down a slope. And Matthew himself had the last man well caught by Toby Ricks running in at mid-off and Aston Rowant were 15 runs short.
An excellent win in the end but with a mixed bag on the catching front - some good ones taken but some bad drops too. On the other hand Aston Rowant bowled 39 wides and no-balls and Kingston conceded only 13 - a lesson learned ? Kingston move to 3rd in the table.
Full scorecard here: http://kingstonbagpuize.play-cricket.com/website/results/3919335
Follow the site to get the latest news and results straight to your email
Weather
8 MPH SSW
88% humidity
Sun

19°C
12°C
Mon

19°C
11°C
Tue

18°C
10°C
Wed

20°C
11°C
Calendar
Mon
Tue
Wed
Thu
Fri
Sat
Sun

1

2

3

Aug 3 KBCC 1st XI v Aston Rowant 3rd XI

Kingston Bagpuize Cricket Club

Aug 3 Cropredy CC 3rd XI v KBCC 2nd XI

Cropredy CC

4

5

6

7

Aug 7 KBCC T20 v Oxford Pirates

Kingston Bagpuize Cricket Club

8

9

10

Aug 10 Shipton-under-Wychwood 2nd XI v KBCC 1st XI

Shipton-Under-Wychood CC #Shipton-Under-Wychwood CC

Aug 10 KBCC 2nd XI v Cumnor 3rd XI

Kingston Bagpuize Cricket Club

11

Aug 11 KBCC Sunday/Friendly XI v Letcombe CC

Kingston Bagpuize Cricket Club

12

13

14

Aug 14 Wantage 1 Kingston Bagpuize 1

Wantage

15

Aug 15 KBCC T20 v Bampton

Kingston Bagpuize Cricket Club

16

17

Aug 17 Leighton Buzzard Town 2 v KBCC 1st XI

Leighton Buzzard Town CC

Aug 17 KBCC 2nd XI v Kimble 2nd XI

Kingston Bagpuize Cricket Club

18

Aug 18 Wytham v KBCC Sunday/Friendly XI

Wytham

19

20

21

22

23

24

Aug 24 KBCC 1st XI v Challow and Childrey 2nd XI

Kingston Bagpuize Cricket Club

Aug 24 Didcot 4th XI v KBCC 2nd XI

Kingston Bagpuize Cricket Club

25

Aug 25 KBCC Sunday/Friendly XI v Oxford University Hospitals

Kingston Bagpuize Cricket Club

26

27

28

29

30

31

Aug 31 Didcot 2nd XI v KBCC 1st XI

Didcot CC

Aug 31 KBCC 2nd XI v Eynsham 2nd XI

Kingston Bagpuize Cricket Club
Next Matches
Friendly & Sunday Fixtures
18/08/19 14:00

Wytham
KBCC Sunday/Friendly XI
Cherwell League Division 5
24/08/19 12:30
KBCC 1st XI
Challow and Childrey 2nd XI
Kingston Bagpuize Cricket Club
Cherwell League Division 9
24/08/19 13:00

Didcot 4th XI
KBCC 2nd XI
Kingston Bagpuize Cricket Club
Friendly & Sunday Fixtures
14/09/19 12:30
Kingston Bagpuize Cricket Club
Contact List

Paul Temple
ptrosecottage@tiscali.co.uk
01993851882

Toby Ricks
tobyricks@hotmail.co.uk

Dave Warner
David.Warner@cobaltlight.com
07887823890