Kingston Bagpuize Cricket Club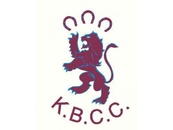 Kingston Bagpuize Cricket Club
Match Report
Sat 6 July: 1stXI, under-strength, do well to secure a draw & 8 pts v Bledlow Ridge 1.
08/07/19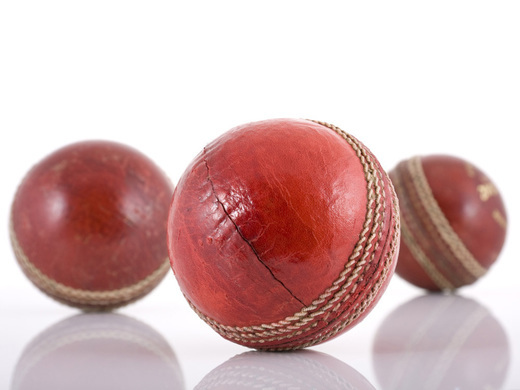 Bledlow Ridge 1st XI
KBCC 1st XI
Bledlow Ridge CC
06/07/19
12:30
On a day when four 2nd XI players had to step up with 1st XI regulars missing, Kingston stand-in Captain David Warner won the toss and elected to field. Matthew Watts opened the bowling coming up the hill. He conceded 29 runs in his opening spell of 7 overs, beating the bat a number of times and being unlucky with a couple of fours edged to fine third man. Jonny Warner opened down the hill and struggled with his line, a bit of a theme this season, conceding a couple of wides each over. However, he was very unlucky with an appeal for caught behind down the leg side (an excellent one-handed catch by stand-in keeper Arthur Verdin); Kingston were convinced the deflection was off glove or bat but the umpire disagreed - a homer call, or simply incompetence ? Post-match opinion was divided. Ultra-edge was unavailable. In any event the batsman given not out on 8 went onto score 82. Colin Allen replaced the unfortunate but uncontrolled Jonny Warner after 3 overs but Colin had warned the captain he was not feeling well and after his 9th over he had to leave the field to lie down for a while. Poor stand-in Captain David Warner, already with a weakened team, had now lost his best bowler from whom he had been banking on some control and as many as 17 overs, and had only 8 fielders (and not the most mobile of the breed either) to plug the gaps. At the other end JJ Smith had been wheeling away with frequent appeals for LBW all rejected by umpire Garry Dineen who said later the ball was turning so much (Stuart Bullen, please note !) he could not be certain it would be going on to hit the stumps. Hawkeye was unavailable. After each hopeful but rejected appeal JJ's body language was a picture of frustrated resignation - as if to say 'the only LBWs I get from this guy are when I'm batting' and conversely after each rejected appeal, Garry's demeanour seemed to get more jaunty. Throughout this part of the game, the batsmen were scoring regularly on a fast outfield and with a small boundary on one side. It was notable that both were very competent at clipping away straight balls off their pads (as the captain, knowing the batters after 40 years of playing against them, had warned his bowlers would happen if they bowled too straight). However, Andy Clarke, who was excellent in the field, with several diving stops, hit the stumps with a direct throw but the run-out appeal was rejected by the umpire - a homer call, or simply incompetence ? Post-match opinion was divided. The fixed square-leg camera was unavailable. After 25 overs it was 137 for 0. Part-time bowler Omer Tariq came on in this challenging position, with only 8 fielders with Colin off the field, and conceded only 7 runs in his first over. And then at last, JJ Smith had some good fortune, inducing a leading edge from batter 1 and taking a simple caught & bowled. His next ball turned and kept low and bowled batter 3 between bat and pad. The hat-trick ball was stroked for a single but Kingston at least had a breakthrough. 145 for 2 after 27. Batter 2 was dropped off Matthew Watts, returning for a second spell, replacing Omer after 3 overs. Batter 2 was on 42 and went onto score 101* so on the face of it an expensive miss but in practice an event that contributed to Kingston being able to force the draw as batter 2 scored slowly and the Bledlow captain declared much later than he might have done while waiting for him to reach his century. Batter 4 was much more aggressive and had scored 36 off 39 balls when JJ Smith had him well caught by Mark Tracey at mid-on. 213 for 3 off 39. Batter 5 had the build of a lock in rugby (which he is) and proceeded to use his levers and power to hit the ball to all parts scoring a blistering 79 off 33 balls. Bledlow added a painful 130 runs off the last 10 overs of which batter 2 contributed only 34 to finish their innings, declared, on 343 for 3 off 49 overs. JJ Smith's figures were notable - he had toiled away for 17 overs unchanged, and had the only 3 wickets, yes, but for 104 runs, not the century he was hoping for at the start of the day - come back Stuart Bullen, all is forgiven ! Kingston's mission was to resist for 51 overs, secure a draw and acquire as many points as they could. It felt like a difficult challenge.
JJ Smith opened the batting with Mark Tracey and was immediately scoring rapidly. JJ was scoring so many runs to third man it was almost like watching Kane Williamson but whereas Kane's runs to third man come from delicious deliberate deflections JJ's were mostly edges over, through and under a four-man slip cordon, although, to be fair to JJ, (and we should be sometimes), there were some excellent drives for 4 also. Mark Tracey on the other hand, facing an attack rather better than he would normally encounter, mirrored the play of his revered NZ skipper in a different way, calmly leaving the wider balls and defending the straight ones. Mark had a clear understanding of what was required but even he could not help flirting with the slip cordon edging two fours through them before being caught at gully/4th slip off bowler 3, the leading wicket-taker of the division. However he had steadfastly resisted for 19 overs, facing 56 balls for his 11 runs. Omer Tariq could only resist for one ball, beaten by an outswinger and then bowled by a jaffa of an inswinger by the same bowler, two balls after Mark's dismissal. 70 for 2 off 19. Owen Metters did only a little better surviving only 4 balls before assaying a rash aggressive stroke at the second ball of the spinner's over and was stumped. Shortly after, JJ Smith was caught behind off bowler 3. He had scored 56 runs off 76 balls with 11 fours. 87 for 4 off 25 overs and it was looking dangerous for Kingston. However, Jonny Warner and David Warner steadied the ship - David playing out 3 maidens in a row against the spinner - and even began to look comfortable , Jonny stroking 3 fours in a row off one bowler, until Jonny fell LBW for 28 off 48 balls and 5 fours. 137 for 5 off 38, 13 overs to hold out and pick up some batting points. Arthur Verdin, at 7, only lasted 5 balls, falling to an excellent high catch at 2nd slip off a flashing edge. 140 for 6 and Bledlow's hopes were high and Kingston's nerves frayed. Cometh the hour....Colin Allen, at 8, recovered from his dizzy spell and given his head by the captain, played an excellent innings, blocking the good balls and, taking advantage of the attacking fields, stroking or smashing the poorer ones to the boundary, with great timing and power. He and David Warner added 84 runs together, of which David, keeping one end secure, contributed just 12. Colin was eventually caught behind on 60 off 42 balls with 11 fours and 1 six. Matthew Watts somewhat nervily blocked out the remaining 4 balls of the over. 222 for 7 after 50 overs. 1 over for Bledlow to get 3 wickets and for Kingston to get 3 runs to get another batting point. Rather unsportingly, given the very poor light, Bledlow brought on a tall, quick bowler who bowled a bouncer first ball at David Warner, who took evasive action by throwing himself backwards. However, the following short balls were more easily avoided and 5 of them were adjudged to be wides, although many observers felt more could have been. Captain David Warner had led the way with a patient 23* off 72 balls.
Given the first half of the game and the nature of their team it was a very good performance by Kingston to have secured a losing draw and 6 batting points, 8 points in total, that could be very important come the end of the season.
Full scorecard here: http://kingstonbagpuize.play-cricket.com/website/results/4067086
Follow the site to get the latest news and results straight to your email
Weather

4 MPH S
94% humidity
Tue

23°C
12°C
Wed

21°C
13°C
Thu

20°C
13°C
Fri

20°C
10°C
Calendar
Mon
Tue
Wed
Thu
Fri
Sat
Sun

1

2

3

Jul 3 KBCC T20 v Wantage

Kingston Bagpuize Cricket Club

Jul 3 Kingston Bagpuize (137-137-106) Wantage (135-135-120)

Kingston Bagpuize

4

5

6

Jul 6 Bledlow Ridge 1st XI v KBCC 1st XI

Bledlow Ridge CC

Jul 6 KBCC 2nd XI v Bledlow Ridge 2nd XI

Kingston Bagpuize Cricket Club

7

8

9

10

Jul 10 Steventon v KBCC T20

Steventon

Jul 10 Steventon v Kingston Bagpuize

Steventon

11

12

13

Jul 13 Cropredy 2nd XI v KBCC 1st XI

Cropredy CC

Jul 13 KBCC 2nd XI v Tiddington 3

Kingston Bagpuize Cricket Club

14

Jul 14 KBCC Sunday/Friendly XI v Highmoor

Kingston Bagpuize Cricket Club

15

16

17

18

19

20

Jul 20 KBCC 1st XI v Cumnor 2nd XI

Kingston Bagpuize Cricket Club

Jul 20 Dinton CC 3XI v KBCC 2nd XI

Dinton CC 3XI

21

Jul 21 KBCC Sunday/Friendly XI v Hanham

Kingston Bagpuize Cricket Club

22

23

24

Jul 24 KBCC T20 v Vodafone

Kingston Bagpuize Cricket Club

Jul 24 Vodafone v Kingston Bagpuize

Falkland CC #2

25

26

27

Jul 27 Dinton 2nd XI v KBCC 1st XI

Dinton CC

Jul 27 KBCC 2nd XI v Thame Town CC 4th XI

Kingston Bagpuize Cricket Club

28

Jul 28 Cumnor CC v KBCC Sunday/Friendly XI

Cumnor

29

30

31

Jul 31 KBCC T20 v Falkland 2

Kingston Bagpuize Cricket Club

Jul 31 Kingston Bagpuize v Falkland 2

Kingston Bagpuize
Next Matches
Cherwell League Division 5
20/07/19 12:30
KBCC 1st XI
Cumnor 2nd XI
Kingston Bagpuize Cricket Club
Cherwell League Division 9
20/07/19 13:00

Dinton CC 3XI
KBCC 2nd XI
Friendly & Sunday Fixtures
21/07/19 14:00

KBCC Sunday/Friendly XI
Hanham
Kingston Bagpuize Cricket Club
Downs League Division 3
24/07/19 18:10

Kingston Bagpuize Cricket Club
Friendly & Sunday Fixtures
14/09/19 12:30
Kingston Bagpuize Cricket Club
Contact List

Paul Temple
ptrosecottage@tiscali.co.uk
01993851882

Toby Ricks
tobyricks@hotmail.co.uk

Dave Warner
David.Warner@cobaltlight.com
07887823890