Kingston Bagpuize Cricket Club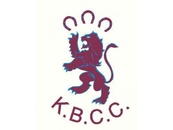 Kingston Bagpuize Cricket Club
Match Report
Sat 22 June: 1st XI snatch defeat from the jaws of victory against Challow 2.
25/06/19
Challow and Childrey 2nd XI
KBCC 1st XI
Challow & Childrey CC
22/06/19
12:30
Captain Toby Ricks won the toss and elected to field first because one of the players had to leave early. Matthew Watts and Colin Allen opened the bowling and things began pretty well with 4 maidens in the first 8 overs (3 to Colin) but the batters kept plugging away and it was 41 for 0 after 14 overs with only one real half-chance generated and dropped. Jonny Warner replaced Matthew and also began with a maiden. A little later JJ Smith replaced Colin and had a very sharp chance dropped at slip early on. 103 for 0 after 26 overs and things were not looking good for Kingston when Tom Murray replaced Jonny and got a wicket first ball, inducing a skied top edge comfortably taken by Kendal Robertson, who was keeping wicket. 5 overs later JJ bowled batter 3 and 5 overs after that he removed batter 4 courtesy of an excellent catch by Jonny Warner who nearly came in too far but took it well, above his head falling backwards 2 yards inside the boundary rope; never in doubt. However, after 46 overs it was 200 for 3 with a big score beckoning when Colin Allen, in his second spell struck gold - trapping batter 1 on 90, caught behind by Kendal Robertson, and bowled batter 6 with a beauty next ball. The hat-trick ball was a good attempt at jug avoidance, being a low full toss but the batter struck it firmly at young Thomas Lewis-Lyon at square leg who took it with aplomb. A hat-trick for Colin - not bad for a man with a heavy cold. 204 for 6 after 47 became 230 for 7 after 53 with Matthew Watts, in his second spell, bowling number 8 and Challow only adding 26 in the last 6 overs despite having wickets in hand.
Your reporter had to leave at tea but left feeling confident of victory. After all, Kingston had a strong batting line-up, the pitch seemed OK and the outfield was quick. The sorry tale that followed was recounted to him later and the scorebook underlines the picture of despair. Openers JJ Smith and Toby Ricks both edged behind early on. 21 for 2 off 8 overs. Tom Murray (3) and Kendal Robertson (4) put on 29 for the next wicket which was Tom, bowled for 4 off an unusually patient 32 balls. Arthur Verdin soon followed in maddeningly familiar fashion, driving spectacularly over cover for 4 and then caught at cover a few balls later attempting to repeat the shot. 60 for 4 off 19. Jonny Warner (5) joined Kendal and they formed a potentially match-winning partnership of 122 when Jonny was caught at mid-off for 26 off 39 balls. No worries; it was 182 for 5 with only 49 needed off 9 overs and 5 wickets in hand. Unfortunately 2 run outs (Colin Allen and Kendal) and 2 ducks (David Warner and Thomas Lewis-Lyon) later, Matthew Watts and Harry Day were trying to block out for a draw when Harry was adjudged caught behind and Kingston were all out for 206, having snatched defeat from the jaws of victory. Kendal Robertson had deserved better support. On very little sleep, having been working most of the night, he scored a magnificent 132 (his maiden century) off 124 balls with 13 fours and 3 sixes and would undoubtedly have seen us over the line if he hadn't been run out. The rest of the team contributed 74 between them (and 26 of these from Jonny). And we are left (again) thinking of what have been. Still plenty of games to come, though, to start climbing the table again.
Full scorecard here: http://kingstonbagpuize.play-cricket.com/website/results/3886367
Follow the site to get the latest news and results straight to your email
Weather

4 MPH S
94% humidity
Tue

23°C
12°C
Wed

21°C
13°C
Thu

20°C
13°C
Fri

20°C
10°C
Calendar
Mon
Tue
Wed
Thu
Fri
Sat
Sun

1

2

3

Jul 3 KBCC T20 v Wantage

Kingston Bagpuize Cricket Club

Jul 3 Kingston Bagpuize (137-137-106) Wantage (135-135-120)

Kingston Bagpuize

4

5

6

Jul 6 Bledlow Ridge 1st XI v KBCC 1st XI

Bledlow Ridge CC

Jul 6 KBCC 2nd XI v Bledlow Ridge 2nd XI

Kingston Bagpuize Cricket Club

7

8

9

10

Jul 10 Steventon v KBCC T20

Steventon

Jul 10 Steventon v Kingston Bagpuize

Steventon

11

12

13

Jul 13 Cropredy 2nd XI v KBCC 1st XI

Cropredy CC

Jul 13 KBCC 2nd XI v Tiddington 3

Kingston Bagpuize Cricket Club

14

Jul 14 KBCC Sunday/Friendly XI v Highmoor

Kingston Bagpuize Cricket Club

15

16

17

18

19

20

Jul 20 KBCC 1st XI v Cumnor 2nd XI

Kingston Bagpuize Cricket Club

Jul 20 Dinton CC 3XI v KBCC 2nd XI

Dinton CC 3XI

21

Jul 21 KBCC Sunday/Friendly XI v Hanham

Kingston Bagpuize Cricket Club

22

23

24

Jul 24 KBCC T20 v Vodafone

Kingston Bagpuize Cricket Club

Jul 24 Vodafone v Kingston Bagpuize

Falkland CC #2

25

26

27

Jul 27 Dinton 2nd XI v KBCC 1st XI

Dinton CC

Jul 27 KBCC 2nd XI v Thame Town CC 4th XI

Kingston Bagpuize Cricket Club

28

Jul 28 Cumnor CC v KBCC Sunday/Friendly XI

Cumnor

29

30

31

Jul 31 KBCC T20 v Falkland 2

Kingston Bagpuize Cricket Club

Jul 31 Kingston Bagpuize v Falkland 2

Kingston Bagpuize
Next Matches
Cherwell League Division 5
20/07/19 12:30
KBCC 1st XI
Cumnor 2nd XI
Kingston Bagpuize Cricket Club
Cherwell League Division 9
20/07/19 13:00

Dinton CC 3XI
KBCC 2nd XI
Friendly & Sunday Fixtures
21/07/19 14:00

KBCC Sunday/Friendly XI
Hanham
Kingston Bagpuize Cricket Club
Downs League Division 3
24/07/19 18:10

Kingston Bagpuize Cricket Club
Friendly & Sunday Fixtures
14/09/19 12:30
Kingston Bagpuize Cricket Club
Contact List

Paul Temple
ptrosecottage@tiscali.co.uk
01993851882

Toby Ricks
tobyricks@hotmail.co.uk

Dave Warner
David.Warner@cobaltlight.com
07887823890