Kingston Bagpuize Cricket Club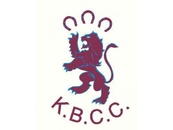 Kingston Bagpuize Cricket Club
Match Report
Sat 18 May: 1st XI lose to Cumnor 2nds with 1 ball to go !
21/05/19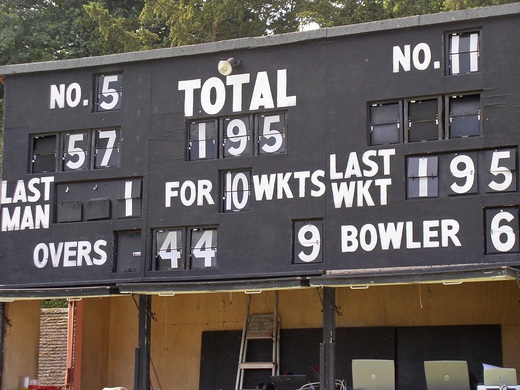 Cumnor 2nd XI
KBCC 1st XI
Cumnor CC # Cumnor CC
18/05/19
12:30
Captain Toby Ricks won the toss and (surprise !) elected to bat. The innings did not begin auspiciously when JJ Smith elegantly left a ball that jagged back to bowl him for 4 in the 2nd over - the cricketing gods like to bring players down to earth (JJ scored an excellent 92 last week). However, Toby Ricks and Marco Cecchini, after a patient start, were soon hard at work and put on 127 runs together in 24 overs and Kingston were looking good for a big score when that old adage 'the drinks break brings one' came true with Toby bowled the over after the break for 62 off 71 balls with 9 fours. And then, sadly, that other old adage 'one brings two' also came true with Marco caught on the midwicket boundary for 39 off 76 balls including 6 fours and a six. 134 for 3 after 27 and still a good score was possible. However, Omer Tariq soon followed, caught at gully reaching for one he could have left, and Jonny Warner, having looked in no trouble, was bowled for 17 . David Warner (for 11), Matthew Watts (for a golden duck) and Colin Allen (for 9) were all bowled by a short young bowler, bowling to a good length. 183 for 8 off 42. Harry Day and 13 year-old Thomas Lewis-Lyon, making his debut in league cricket and recovering from a broken arm, dug in to try and bat out the overs and get what they could. Harry was out for a hard-earned 15, bowled in the last over, leaving Thomas 8* and Stuart Bullen 1*. 215 didn't feel quite enough.
However, it rained during tea so that 14 overs were lost and the D/L calculation set Cumnor 187 to win in 36 overs at a rate of 5.2 an over. Much disgruntlement from Cumnor. As it turned out the D/L calculation proved very finely measured. Captain Toby changed his usual practice with his bowlers - with a very short boundary one side - and Stuart Bullen opened with Matthew Watts. This looked like a master stroke as Stuart started with three consecutive 3 maidens. Matthew was also tight and when Jonny Warner replaced him he was as well. Stuart bowled batter 2 in his 6th over and Cumnor were 43 for 1 after 12, well down on the run rate but actually only just behind on the D/L par score. However, Kingston were not able to take another wicket until the 23rd over (batter 1 caught J Warner, b M Watts for 35) and at 85 for 2 after 23 the game was finely balanced. Cumnor needed 7.8 runs an over for the last 13 but had plenty of wickets in hand and because of the way the bowlers were used Kingston were going to have use a 6th bowler. It was an exciting last 10 overs: Colin Allen picked up another potentially crucial wicket, batter 4, caught M Watts, for 33 off 26 balls but another big hitter replaced him. Cumnor were on 163 for 3 after 33 - 24 needed off 18 balls. It was now JJ Smith and Toby Ricks bowling for Kingston, the other bowlers having completed their allocations. Toby bowled an excellent 34th over, conceding only 5 runs with some excellent fielding off his own bowling and bowling batter 3 who had made a patient 39 for 64 balls. But this possibly worked to Cumnor's advantage as it brought in Captain George Setterfield. 19 still needed in the last 2 overs. JJ removed batter 5 in the 35th over and conceded only 7. 12 needed off the last and it was Toby himself who had to bowl it, not having bowled at all in the league in recent memory, but as captain, he could only blame himself for being put in this position ! A crucial single off the first brought George Setterfield on strike and he finished the game with 4, dot, 4, 6 to win the match for Cumnor on the penultimate ball. An exciting game of cricket - justifying the D/L calculations - but annoying for Kingston to lose when so close - if only a few more runs from the middle order and a few less runs conceded in the field.
Full scorecard here: https://kingstonbagpuize.play-cricket.com/website/results/4050186
Follow the site to get the latest news and results straight to your email
Weather
8 MPH SSW
88% humidity
Sun

19°C
12°C
Mon

19°C
11°C
Tue

18°C
10°C
Wed

20°C
11°C
Calendar
Mon
Tue
Wed
Thu
Fri
Sat
Sun

1

2

3

Aug 3 KBCC 1st XI v Aston Rowant 3rd XI

Kingston Bagpuize Cricket Club

Aug 3 Cropredy CC 3rd XI v KBCC 2nd XI

Cropredy CC

4

5

6

7

Aug 7 KBCC T20 v Oxford Pirates

Kingston Bagpuize Cricket Club

8

9

10

Aug 10 Shipton-under-Wychwood 2nd XI v KBCC 1st XI

Shipton-Under-Wychood CC #Shipton-Under-Wychwood CC

Aug 10 KBCC 2nd XI v Cumnor 3rd XI

Kingston Bagpuize Cricket Club

11

Aug 11 KBCC Sunday/Friendly XI v Letcombe CC

Kingston Bagpuize Cricket Club

12

13

14

Aug 14 Wantage 1 Kingston Bagpuize 1

Wantage

15

Aug 15 KBCC T20 v Bampton

Kingston Bagpuize Cricket Club

16

17

Aug 17 Leighton Buzzard Town 2 v KBCC 1st XI

Leighton Buzzard Town CC

Aug 17 KBCC 2nd XI v Kimble 2nd XI

Kingston Bagpuize Cricket Club

18

Aug 18 Wytham v KBCC Sunday/Friendly XI

Wytham

19

20

21

22

23

24

Aug 24 KBCC 1st XI v Challow and Childrey 2nd XI

Kingston Bagpuize Cricket Club

Aug 24 Didcot 4th XI v KBCC 2nd XI

Kingston Bagpuize Cricket Club

25

Aug 25 KBCC Sunday/Friendly XI v Oxford University Hospitals

Kingston Bagpuize Cricket Club

26

27

28

29

30

31

Aug 31 Didcot 2nd XI v KBCC 1st XI

Didcot CC

Aug 31 KBCC 2nd XI v Eynsham 2nd XI

Kingston Bagpuize Cricket Club
Next Matches
Friendly & Sunday Fixtures
18/08/19 14:00

Wytham
KBCC Sunday/Friendly XI
Cherwell League Division 5
24/08/19 12:30
KBCC 1st XI
Challow and Childrey 2nd XI
Kingston Bagpuize Cricket Club
Cherwell League Division 9
24/08/19 13:00

Didcot 4th XI
KBCC 2nd XI
Kingston Bagpuize Cricket Club
Friendly & Sunday Fixtures
14/09/19 12:30
Kingston Bagpuize Cricket Club
Contact List

Paul Temple
ptrosecottage@tiscali.co.uk
01993851882

Toby Ricks
tobyricks@hotmail.co.uk

Dave Warner
David.Warner@cobaltlight.com
07887823890