Kingston Bagpuize Cricket Club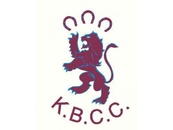 Kingston Bagpuize Cricket Club
Match Report
Sat 29 June: 2nd XI lose away to Eynsham 2.
02/07/19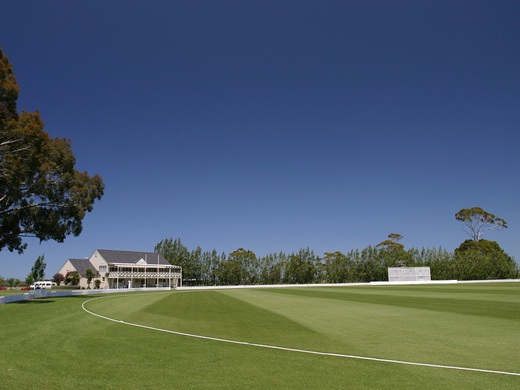 Eynsham 2nd XI
KBCC 2nd XI
Eynsham CC
29/06/19
13:00
Kingston won the toss and on a hot day elected to bat first. The now customary pair of Stuart Edwards and Jack Phillips-Richardson opened the batting but unusually Jack was soon out for 2. Tom Scrase (at 3),making a rare appearance this season, hit a nice couple of 4s but was also bowled. Joey Edwards joined and they put on a rapid 84 runs together, Joey hitting 55 off 59 balls with 9 fours before he was out, caught. Captain Dougie Phillips was caught & bowled 3 balls later without scoring and Thomas Lewis-Lyon and Stuart added 64 runs together in the last 14 overs, Thomas finishing on 36* with 5 fours and a six and Stuart on 69* with 6 fours, having carried his bat again, quite a feat on a hot day.
However, Kingston found it hard to prize out the Eynsham batters and stem the run flow. David Phillips eventually removed both openers, one LBW and one caught by Tom Scrase, and bowled 10 overs for his 2 for 52 on a hot day. Martin Booth also defied the heat to bowl 11 overs but without the reward if taking a wicket. Eynsham got the runs in the 32nd and Kingston slip a place in the table to 8th. We need more players to be available on a Saturday to get the wins needed to move up the table to avoid the dreaded drop.
Full scorecard here: http://kingstonbagpuize.play-cricket.com/website/results/4065047
Follow the site to get the latest news and results straight to your email
Weather

4 MPH S
94% humidity
Tue

23°C
12°C
Wed

21°C
13°C
Thu

20°C
13°C
Fri

20°C
10°C
Calendar
Mon
Tue
Wed
Thu
Fri
Sat
Sun

1

2

3

Jul 3 KBCC T20 v Wantage

Kingston Bagpuize Cricket Club

Jul 3 Kingston Bagpuize (137-137-106) Wantage (135-135-120)

Kingston Bagpuize

4

5

6

Jul 6 Bledlow Ridge 1st XI v KBCC 1st XI

Bledlow Ridge CC

Jul 6 KBCC 2nd XI v Bledlow Ridge 2nd XI

Kingston Bagpuize Cricket Club

7

8

9

10

Jul 10 Steventon v KBCC T20

Steventon

Jul 10 Steventon v Kingston Bagpuize

Steventon

11

12

13

Jul 13 Cropredy 2nd XI v KBCC 1st XI

Cropredy CC

Jul 13 KBCC 2nd XI v Tiddington 3

Kingston Bagpuize Cricket Club

14

Jul 14 KBCC Sunday/Friendly XI v Highmoor

Kingston Bagpuize Cricket Club

15

16

17

18

19

20

Jul 20 KBCC 1st XI v Cumnor 2nd XI

Kingston Bagpuize Cricket Club

Jul 20 Dinton CC 3XI v KBCC 2nd XI

Dinton CC 3XI

21

Jul 21 KBCC Sunday/Friendly XI v Hanham

Kingston Bagpuize Cricket Club

22

23

24

Jul 24 KBCC T20 v Vodafone

Kingston Bagpuize Cricket Club

Jul 24 Vodafone v Kingston Bagpuize

Falkland CC #2

25

26

27

Jul 27 Dinton 2nd XI v KBCC 1st XI

Dinton CC

Jul 27 KBCC 2nd XI v Thame Town CC 4th XI

Kingston Bagpuize Cricket Club

28

Jul 28 Cumnor CC v KBCC Sunday/Friendly XI

Cumnor

29

30

31

Jul 31 KBCC T20 v Falkland 2

Kingston Bagpuize Cricket Club

Jul 31 Kingston Bagpuize v Falkland 2

Kingston Bagpuize
Next Matches
Cherwell League Division 5
20/07/19 12:30
KBCC 1st XI
Cumnor 2nd XI
Kingston Bagpuize Cricket Club
Cherwell League Division 9
20/07/19 13:00

Dinton CC 3XI
KBCC 2nd XI
Friendly & Sunday Fixtures
21/07/19 14:00

KBCC Sunday/Friendly XI
Hanham
Kingston Bagpuize Cricket Club
Downs League Division 3
24/07/19 18:10

Kingston Bagpuize Cricket Club
Friendly & Sunday Fixtures
14/09/19 12:30
Kingston Bagpuize Cricket Club
Contact List

Paul Temple
ptrosecottage@tiscali.co.uk
01993851882

Toby Ricks
tobyricks@hotmail.co.uk

Dave Warner
David.Warner@cobaltlight.com
07887823890