Kingston Bagpuize Cricket Club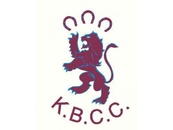 Kingston Bagpuize Cricket Club
Match Report
Sun 28 April: KBCC lose to Horspath in Village Knock-Out
16/05/19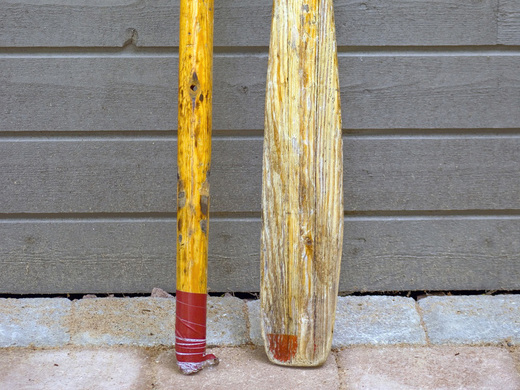 Horspath Village Knockout XI
KBCC The National Village Cup XI
Horspath CC
28/04/19
13:00
Highlights:
Colin Allen 2 for 20 off 8; Stuart Bullen an even more miserly 1 for 16 off 8; JJ Smith a rather more expensive 61 off 8 but with 3 wickets. Two excellent catches by Ed Murray and two good ones by Matthew Watts.
JJ Smith 27 off 60 balls with 3 fours; Marco Cecchini 29 off 38 balls with 5 fours; Toby Ricks 10 from two scoring shots !
Lowlights:
Having seen Marco run out by an excellent bit of fielding and Jonny depart for 1, JJ makes a terrible call and runs himself out !
The 3 teenagers all contriving to get themselves out for 0 !
A game Kingston could have won with a bit more brain-engaged batting (despite Horspath breaking the spirit of the competition if not the rather inept rules by playing four 1st XI players).
Full scorecard here: https://kingstonbagpuize.play-cricket.com/site_admin/results/4011957
Follow the site to get the latest news and results straight to your email
Weather

4 MPH W
68% humidity
Sun

23°C
11°C
Mon

20°C
13°C
Tue

17°C
8°C
Wed

17°C
7°C
Calendar
Mon
Tue
Wed
Thu
Fri
Sat
Sun

1

Sep 1 Stanton Harcourt v KBCC Sunday/Friendly XI

Stanton Harcourt

2

3

4

5

6

7

Sep 7 KBCC 1st XI v Bledlow Ridge 1st XI

Kingston Bagpuize Cricket Club

Sep 7 Bledlow Ridge 2nd XI v KBCC 2nd XI

Bledlow Ridge CC

8

Sep 8 Sunningwell CC v KBCC Sunday/Friendly XI

Sunningwell CC

9

10

11

12

13

14

Sep 14 KBCC U25s v KBCC O25s

Kingston Bagpuize Cricket Club

15

16

17

18

19

20

21

Sep 21 KBCC Sunday/Friendly XI v Southampton Uni

Kingston Bagpuize Cricket Club

22

23

24

25

26

27

28

29

30
Next Match
Friendly & Sunday Fixtures
21/09/19 12:30

KBCC Sunday/Friendly XI
Southampton Uni
Kingston Bagpuize Cricket Club
Contact List

Paul Temple
ptrosecottage@tiscali.co.uk
01993851882

Toby Ricks
tobyricks@hotmail.co.uk

Dave Warner
David.Warner@cobaltlight.com
07887823890