Kingston Bagpuize Cricket Club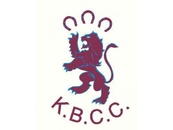 Kingston Bagpuize Cricket Club
Match Report
Sat 11 May: KBCC 1st XI v Cropredy 2
14/05/19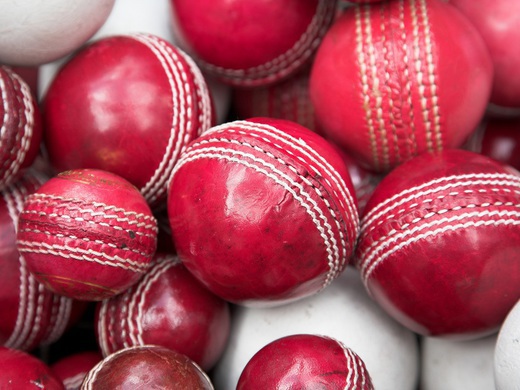 KBCC 1st XI
Cropredy 2nd XI
Kingston Bagpuize Cricket Club
11/05/19
12:30
On a fairish day, Captain Toby Ricks won the toss and elected to bat. JJ Smith and Toby Ricks opened the batting and set off at a good rate, with Toby pulling aggressively and playing one extraordinary cut shot, falling over, but he was bowled in the 11th over for 30 off 36 balls with 5 fours. 53 for 1 off 11. Marco Cecchini was in at 3 and looked comfortable before being bowled by an excellent ball. Mark Tracey, showing great club spirit in agreeing to step up to the Ist XI at short notice, came in at 4 but was also bowled by a good one from the same bowler. Kendal Robertson, in at 5, had made even greater efforts to support the club and be available to play, having been working all night, but sadly soon departed adjudged LBW, assaying a big swing. Arthur Verdin, another who had made sacrifices to be available, was settling in when bowled by the same bowler who had accounted for Marco and Mark. A middle order collapse - perhaps not surprisingly from batsmen who had hardly touched a bat since last season - 96 for 5 off 20. Jonny Warner was in at 7, low for him, and he and JJ batted steadily to rebuild the innings putting on 51 together before Jonny was caught at mid-on for 16 off a mistimed drive. 147 for 6 off 38 and it felt that Kingston weren't going to post a big enough score. However, Colin Allen, at 8, helped accelerate the rate, with JJ and he running well between the wickets (not always the case !) before he fell caught at mid-off for 20 off 29 balls, going for it. 182 for 7 off 45 with JJ on 71 , having batted extremely well, keeping his head despite the crashing timber at the other end, and beginning to accelerate. Was there time for him to reach his hundred and secure maximum batting points for Kingston ? Matthew Watts was promoted to support JJ and run fast between the wickets and he did precisely that, taking singles to put JJ on strike. Barely allowing a dot ball they put on 23 in the next 19 balls - with JJ scoring 21 of them - before with 10 balls left and everyone willing him on, very sadly, JJ was out nicking one behind, 8 short of what would have been a well-deserved maiden league hundred, pushing on for the team rather than himself. He'd scored 92 off 146 balls with 7 fours and had nearly carried his bat. Wise old David Warner and young Matthew added 16 in the remaining 10 balls to secure maximum batting points and see the innings close on 221. A good effort considering the middle order collapse but it didn't feel quite enough.
Jonny Warner opened the bowling with 5 wides, and although his next 3 overs went for 5 only, his 5th over set records - he sent down 12 deliveries in total, 6 of them wide ! Garry Dineen was taking off with his aeroplane wings signal ! Fortunately Matthew Watts at the other end was bit tighter and bowled batsman 2 in his 3rd over and batsman 3 in his 6th. 44 for 2 after 12. Colin Allen had replaced Jonny and restored some order from the road end. He bowled his 10 overs through, snaring 2 wickets one well caught by the genuinely sleep-deprived Kendal Robertson behind the stumps and another safely pouched by the often-gives- the-impression-of -being -sleep-deprived Jonny Warner at mid-on falling backwards. Colin finished with 2 for 35. Matthew had bowled his allocation through as well, ending up with 2 for 38. Stuart Bullen had replaced Matthew at the development end and in his second over in what might have been a crucial moment was unlucky to have Matthew drop the dangerous looking batsman 5 at long on, running in so far the ball bounced over his head inside the boundary rope. 109 for 3 at drinks (25 overs) and Cropredy looking in control. But with batsman 5 removed by Colin courtesy of Jonny's catch, Stuart and Colin exerted their customary stranglehold on the run rate and pressure began to build. Stuart trapped the Cropredy skipper with a caught & bowled and looked with hope as batsman 8 lofted one straight to long off where Matthew Watts was posted. Surely this time...but showing his customary great capacity for learning from previous mistakes Matthew ran in too far once more, adding the refinement on this occasion of tipping the ball over for 6. Stuart shook his head in disbelief, thinking 'he'd driven miles for this !'. This could have been a crucial miss as number 8 looked a big hitter but Matthew was off the hook when Stuart himself took a good diving catch at short midwicket to remove him off the bowling of Arthur Verdin who had replaced Colin at the road end. 166 for 7 off 39; 56 needed off 11. Jonny Warner came back and got another handy-looking batsman out courtesy of a goodish catch at point by Matthew, proving he can catch after all. 181 for 8 off 41; 40 needed off 9 but perhaps the momentum with Kingston. JJ Smith, having replaced Arthur, picked up a wicket through an excellent diving catch by Toby Ricks at short mid-on to give him figures of 1 for 5 off 2 to cap off his man-of-the-match afternoon. After another over heavy with wides from the off-radar Jonny, Captain Toby brought back Arthur who trapped the dangerous number 9 LBW first ball of the over to finish with 2 for 30 and secure the victory for Kingston by 23 runs (with 35 balls to go).
An exciting first game and a good win. We just need more players to keep their Saturdays free to play !
Full scorecard here: http://kingstonbagpuize.play-cricket.com/website/results/3846960
Follow the site to get the latest news and results straight to your email
Weather

4 MPH S
94% humidity
Tue

23°C
12°C
Wed

21°C
13°C
Thu

20°C
13°C
Fri

20°C
10°C
Calendar
Mon
Tue
Wed
Thu
Fri
Sat
Sun

1

2

3

Jul 3 KBCC T20 v Wantage

Kingston Bagpuize Cricket Club

Jul 3 Kingston Bagpuize (137-137-106) Wantage (135-135-120)

Kingston Bagpuize

4

5

6

Jul 6 Bledlow Ridge 1st XI v KBCC 1st XI

Bledlow Ridge CC

Jul 6 KBCC 2nd XI v Bledlow Ridge 2nd XI

Kingston Bagpuize Cricket Club

7

8

9

10

Jul 10 Steventon v KBCC T20

Steventon

Jul 10 Steventon v Kingston Bagpuize

Steventon

11

12

13

Jul 13 Cropredy 2nd XI v KBCC 1st XI

Cropredy CC

Jul 13 KBCC 2nd XI v Tiddington 3

Kingston Bagpuize Cricket Club

14

Jul 14 KBCC Sunday/Friendly XI v Highmoor

Kingston Bagpuize Cricket Club

15

16

17

18

19

20

Jul 20 KBCC 1st XI v Cumnor 2nd XI

Kingston Bagpuize Cricket Club

Jul 20 Dinton CC 3XI v KBCC 2nd XI

Dinton CC 3XI

21

Jul 21 KBCC Sunday/Friendly XI v Hanham

Kingston Bagpuize Cricket Club

22

23

24

Jul 24 KBCC T20 v Vodafone

Kingston Bagpuize Cricket Club

Jul 24 Vodafone v Kingston Bagpuize

Falkland CC #2

25

26

27

Jul 27 Dinton 2nd XI v KBCC 1st XI

Dinton CC

Jul 27 KBCC 2nd XI v Thame Town CC 4th XI

Kingston Bagpuize Cricket Club

28

Jul 28 Cumnor CC v KBCC Sunday/Friendly XI

Cumnor

29

30

31

Jul 31 KBCC T20 v Falkland 2

Kingston Bagpuize Cricket Club

Jul 31 Kingston Bagpuize v Falkland 2

Kingston Bagpuize
Next Matches
Cherwell League Division 5
20/07/19 12:30
KBCC 1st XI
Cumnor 2nd XI
Kingston Bagpuize Cricket Club
Cherwell League Division 9
20/07/19 13:00

Dinton CC 3XI
KBCC 2nd XI
Friendly & Sunday Fixtures
21/07/19 14:00

KBCC Sunday/Friendly XI
Hanham
Kingston Bagpuize Cricket Club
Downs League Division 3
24/07/19 18:10

Kingston Bagpuize Cricket Club
Friendly & Sunday Fixtures
14/09/19 12:30
Kingston Bagpuize Cricket Club
Contact List

Paul Temple
ptrosecottage@tiscali.co.uk
01993851882

Toby Ricks
tobyricks@hotmail.co.uk

Dave Warner
David.Warner@cobaltlight.com
07887823890