Kingston Bagpuize Cricket Club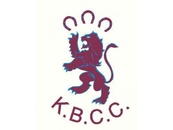 Kingston Bagpuize Cricket Club
Match Report
Sat 29 June: 1st XI achieve a 'winning draw' against Didcot 2.
02/07/19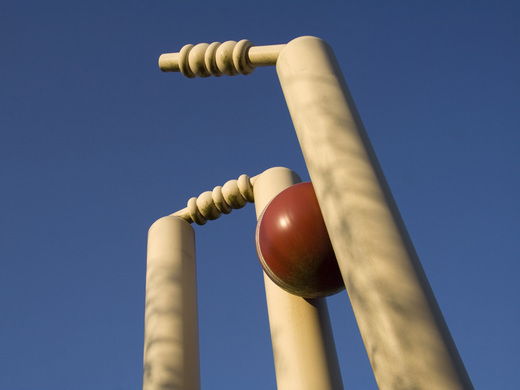 KBCC 1st XI
Didcot 2nd XI
Kingston Bagpuize Cricket Club
29/06/19
12:30
Didcot won the toss and, on a very warm day, opted to bat first. Matthew Watts opened the bowling from the estate end and was unlucky not to have batter 2 caught behind off a sharp chance off the last ball of his first over. An expensive miss as he went on to score 79 runs. Colin Allen was Matthew's new ball partner and the two had toiled away in the heat for 11 overs for only 35 runs conceded when Colin struck twice in the double wicket maiden 12th over, bowling batter 1 and trapping batter 3 LBW. Two more maidens followed with Matthew finishing his first spell allowance of 7 overs for 16 and it was 36 for 2 off 14 (Colin 2 for 19). After a couple more catching chances were missed off batter 2 off his bowling, Colin had batter 4 caught behind (Kendal Robertson) in his 10th over. 67 off 3 after 20. Jonny Warner had replaced Matthew and bowled 4 overs up the hill before calling it a day - or the skipper did for him - with Andrew Cummine taking over for 3 eventful overs: perhaps because of sweat or suncream or the pressure of making his league debut, Andrew found it difficult to control the ball and in his brief spell delivered 3 over-waist-high full tosses, received a warning for dangerous play, and had a catch dropped (batter 5 who also went on to score 79). Colin was given a well-deserved break after a spell of 11 overs (some doing in the heat) with JJ Smith replacing him and bowling 8 tidy overs for 26. Steve Bowles took over from the wayward Andrew and was immediately on the money and bowled 6 overs for 20. Didcot had reached 143 for 3 off 39 at a rate of 3.7, not rapid but with wickets in hand. The opening bowlers returned and Matthew Watts soon got a wicket in a rather unusual fashion, stumped, an excellent piece of work by Kendal Robertson. The batters found Colin Allen difficult to get away but tucked into Matthew's last 3 overs, although he bowled the set batsman with a full toss, missing his yorker length. JJ Smith replaced Colin (who had bowled 16 excellent overs on a hot day for 3 for 48) and bowled two overs at the close, only one of which was expensive. Didcot finished on 231 for 5 in their 53 overs; Kingston had 47 overs to chase it down at a run rate of 4.9, not too daunting a challenge. However, perhaps acerbated by the heat, Kingston's general fielding had not been up to the usual and added to the (sadly customary) dropped catches, this had contributed generously to Didcot's score.
Calamity struck in the 6th over of Kingston's innings, as, in a terrible breakdown of communication, Captain Toby Ricks was run out, running one and a half runs while his partner, JJ Smith, didn't move from the non-striker's end. 18 for 1 off 6. Marco Cecchini joined JJ and they proceeded without any alarm until the 15th over, when JJ gently played the ball back to the spin bowler who had just come on - caught and bowled for 38 with 6 fours (and yes,JJ, including the four initially incorrectly attributed to Marco). 59 for 2 off 15. Kendal Robertson (at 4) hit his first ball majestically for 4 over extra cover but soon top-edged one and served a simple catch to slip; 132 last week, 7 this week - the cricketing gods make sure players don't get too big for their boots ! Steve Bowles (at 5) set about the bowling with gusto, hitting 6 fours and 1 six in a rapid 39 off 33 balls, but perished caught just inside the deep midwicket boundary attempting another six. 119 for 4 off 27 with another 113 needed off 20 overs at 5.7 an over. Jonny Warner (at 6) continued where Steve had left off stroking two fours in his first three balls and batting at a good rate. Marco was also accelerating nicely when he edged one and was extremely well caught at slip (31 off 77 balls with 3 fours). David Warner joined his son but quickly fell in similar fashion to a good catch at slip. 150 for 6 off 36.2 overs; another 82 needed off 64 balls. Colin Allen was in at 8 and with the words of Captain Toby Ricks ringing in his ears 'Go for the win, Col', promptly hit his first two balls for 4. He and Jonny took the score along nicely and the win looked on until the opening bowlers returned and they found it more difficult to score. A message was sent out with a drink that they must get to 205 or more to secure the winning draw and they did so comfortably (Jonny: 39* off 43 balls with 6 fours; Colin: 35* off 44 balls with 5 fours) with the innings finishing on 218 for 6 with a run rate of 4.64, superior to Didcot's 4.36, securing the winning draw. But with fewer lapses in the field and a few of the singles turned down actually taken and it could easily have been victory.
Full scorecard here: https://kingstonbagpuize.play-cricket.com/website/results/4064927
Follow the site to get the latest news and results straight to your email
Weather
8 MPH SSW
88% humidity
Sun

19°C
12°C
Mon

19°C
11°C
Tue

18°C
10°C
Wed

20°C
11°C
Calendar
Mon
Tue
Wed
Thu
Fri
Sat
Sun

1

2

3

Aug 3 KBCC 1st XI v Aston Rowant 3rd XI

Kingston Bagpuize Cricket Club

Aug 3 Cropredy CC 3rd XI v KBCC 2nd XI

Cropredy CC

4

5

6

7

Aug 7 KBCC T20 v Oxford Pirates

Kingston Bagpuize Cricket Club

8

9

10

Aug 10 Shipton-under-Wychwood 2nd XI v KBCC 1st XI

Shipton-Under-Wychood CC #Shipton-Under-Wychwood CC

Aug 10 KBCC 2nd XI v Cumnor 3rd XI

Kingston Bagpuize Cricket Club

11

Aug 11 KBCC Sunday/Friendly XI v Letcombe CC

Kingston Bagpuize Cricket Club

12

13

14

Aug 14 Wantage 1 Kingston Bagpuize 1

Wantage

15

Aug 15 KBCC T20 v Bampton

Kingston Bagpuize Cricket Club

16

17

Aug 17 Leighton Buzzard Town 2 v KBCC 1st XI

Leighton Buzzard Town CC

Aug 17 KBCC 2nd XI v Kimble 2nd XI

Kingston Bagpuize Cricket Club

18

Aug 18 Wytham v KBCC Sunday/Friendly XI

Wytham

19

20

21

22

23

24

Aug 24 KBCC 1st XI v Challow and Childrey 2nd XI

Kingston Bagpuize Cricket Club

Aug 24 Didcot 4th XI v KBCC 2nd XI

Kingston Bagpuize Cricket Club

25

Aug 25 KBCC Sunday/Friendly XI v Oxford University Hospitals

Kingston Bagpuize Cricket Club

26

27

28

29

30

31

Aug 31 Didcot 2nd XI v KBCC 1st XI

Didcot CC

Aug 31 KBCC 2nd XI v Eynsham 2nd XI

Kingston Bagpuize Cricket Club
Next Matches
Friendly & Sunday Fixtures
18/08/19 14:00

Wytham
KBCC Sunday/Friendly XI
Cherwell League Division 5
24/08/19 12:30
KBCC 1st XI
Challow and Childrey 2nd XI
Kingston Bagpuize Cricket Club
Cherwell League Division 9
24/08/19 13:00

Didcot 4th XI
KBCC 2nd XI
Kingston Bagpuize Cricket Club
Friendly & Sunday Fixtures
14/09/19 12:30
Kingston Bagpuize Cricket Club
Contact List

Paul Temple
ptrosecottage@tiscali.co.uk
01993851882

Toby Ricks
tobyricks@hotmail.co.uk

Dave Warner
David.Warner@cobaltlight.com
07887823890