Kingston Bagpuize Cricket Club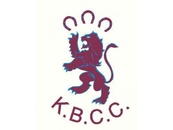 Kingston Bagpuize Cricket Club
Match Report
Sat 8 June: KBCC 1st XI collapse against Shipton-under-Wychwood 2nd XI
11/06/19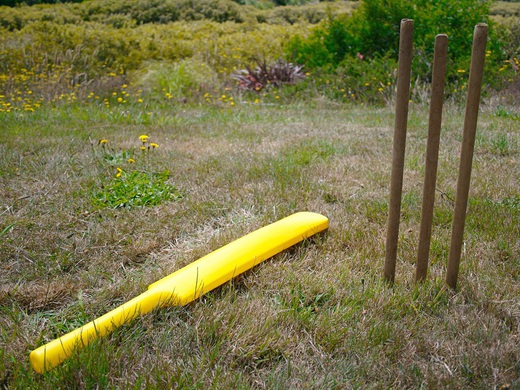 KBCC 1st XI
Shipton-under-Wychwood 2nd XI
Kingston Bagpuize Cricket Club
08/06/19
12:30
On a day that threatened rain which never came, Shipton won the toss and elected to bowl first. A wise decision. JJ Smith got a 'shooter' in the 2nd over. Toby Ricks was restrained and tried hard to build a foundation but was bowled in the 10th over by another ball that seemed to have some assistance from the wicket. Jonny Warner had also batted out an impressive array of dots in a bid to build the innings but, despite two sumptuous shots for four, soon followed, caught behind. This all added to the pressure on Owen Metters who hadn't played any cricket for a while and was on debut for the club, not actually having met any of his team mates before the game. As he said afterwards: 'he was seeing it like a golf ball' but he battled through. Tom Murray, making his first appearance of the season, was also patient, waiting for the bad ball, one of which he despatched to the boundary with some gusto, but he got himself into a tangle against a spinner and was bowled. Owen soon followed in similar fashion (although he had at least made it to double figures). Tom Scrase who, in the absence of some regulars had bravely volunteered to play despite raging toothache, soon also left the scene, bowled. 53 for 6 after 19 overs and Kingston were looking at complete humiliation. A brief period of consolidation followed as David Warner (Yoda) and Ed Murray (his pupil) held the fort for a time before Ed too was bowled. 70 for 7. Harry Day dug in in his inimitable style and some hope arose of reaching three figures at least but Yoda (David Warner) abandoned him caught tamely at square leg after a moment of indecision. 83 for 8. Harry and Thomas Lewis-Lyon resisted for the next 5 overs without much scoring until Harry too misjudged a ball and played it back gently to the bowler. Harry had battled for 34 balls - rather more than any of the other batters - for his 7 runs, but it was what was required. Stuart Bullen was also caught, spooning one to square leg, and young Thomas was left not out for the second time in his two innings for the team - 'just stay with me' is what he will be saying to the batsmen in future !
88 (with extras comfortably top scorer at 22) was the lowest score your correspondent had ever seen the team post by a long way over several years ! Owen Metters, on debut, must have been questioning his intention to join, although we stressed the team had scored 340 on their last home game !
It was never going to be enough and in a way the team did well to make Shipton bat 21 overs and lose 4 wickets before making the target. But even in this short period the team managed to drop 4 catches. One of these led to a 'once-in-a- blue-moon' event of some amusement. Jonny Warner drew an edge from batter 1 and a diving keeper (Harry Day) took a good catch high to his right, to much joyful acclaim from the Kingston fielders, but the ball was shaken loose when Harry hit the ground. Not realising this, the batsman had walked a few yards to the pavilion and Yoda, reacting more quickly in speed of thought if not in speed of foot, calmly picked up the ball, walked to the stumps and removed the bails to effect one of the more unusual run outs. Tom Murray also picked up 2 wickets, one bowled and one LBW, in his 7 overs for 26 and Jonny Warner got 1 for 21 in his 5 overs, courtesy of an excellent low catch by Ed Murray, coming forward at extra cover.
A humbling defeat then to 'park' and move on. Fortunately other results meant Kingston still stay in 3rd place in the division only a victory away from 2nd spot.
Full scorecard here: https://kingstonbagpuize.play-cricket.com/site_admin/results/4058747
Follow the site to get the latest news and results straight to your email
Weather

4 MPH W
68% humidity
Sun

23°C
11°C
Mon

20°C
13°C
Tue

17°C
8°C
Wed

17°C
7°C
Calendar
Mon
Tue
Wed
Thu
Fri
Sat
Sun

1

Sep 1 Stanton Harcourt v KBCC Sunday/Friendly XI

Stanton Harcourt

2

3

4

5

6

7

Sep 7 KBCC 1st XI v Bledlow Ridge 1st XI

Kingston Bagpuize Cricket Club

Sep 7 Bledlow Ridge 2nd XI v KBCC 2nd XI

Bledlow Ridge CC

8

Sep 8 Sunningwell CC v KBCC Sunday/Friendly XI

Sunningwell CC

9

10

11

12

13

14

Sep 14 KBCC U25s v KBCC O25s

Kingston Bagpuize Cricket Club

15

16

17

18

19

20

21

Sep 21 KBCC Sunday/Friendly XI v Southampton Uni

Kingston Bagpuize Cricket Club

22

23

24

25

26

27

28

29

30
Next Match
Friendly & Sunday Fixtures
21/09/19 12:30

KBCC Sunday/Friendly XI
Southampton Uni
Kingston Bagpuize Cricket Club
Contact List

Paul Temple
ptrosecottage@tiscali.co.uk
01993851882

Toby Ricks
tobyricks@hotmail.co.uk

Dave Warner
David.Warner@cobaltlight.com
07887823890