Kingston Bagpuize Cricket Club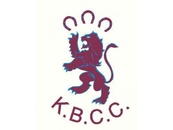 Kingston Bagpuize Cricket Club
Match Report
Sat 1 June: 2nd XI win a thriller against Cropredy 3 at home.
03/06/19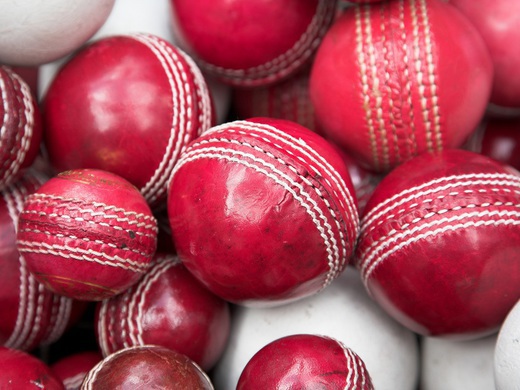 KBCC 2nd XI
Cropredy CC 3rd XI
Kingston Bagpuize Cricket Club
01/06/19
13:00
Kingston score 232 for 6 in their 45 overs and manage to keep Cropredy to 224 for 8 in their 45.
Cropredy won the toss and elected to field. Stuart Edwards opened with Liam Burden and the pair played cautiously against tidy bowling until Liam was bowled in the 7th over. Mark Tracey and Stuart continued building a foundation until Stuart was caught and bowled for 20 off 44 balls with 2 fours in the 16th over. Mark put on 38 runs with Joey Edwards until Mark was caught for 17 off 43 balls with 1 four. Joey and Omer Tariq put on 118 runs together in only 17 overs before Joey was bowled for 71 off only 48 balls with 7 fours. Omer followed soon after, also bowled , for 61 off 63 balls with 4 fours. 197 for 5 after 42. Captain Dougie Phillips scored a rapid 19 off 10 balls with 3 fours before being bowled himself and Anton Selveratnam 14 off 11 with 2 fours to see Kingston finish on 232 for 6 after 45 overs.
Nick Walker and Stuart Edwards opened the bowling with Stuart bowling batter 2 in his first over and trapping batter 2 in his second.21 for 2 after 4. Batters 3 & 4 then put on 171 runs together in 33 overs and looked to be taking the game away from Kingston when Stuart, in his second spell, made the important breakthrough, bowling batter 4. Stuart finished with 3 for 61 off his 10. David Phillips then removed batter 3 in the next over courtesy of a catch by Omer Tariq and Dougie Phillips ran out batter 5 in the same over. 194 for 5 after 39 with 39 needed off 6 - still evenly balanced. Dougie Phillips brought himself on to bowl and in 3 overs had 2 wickets courtesy of catches by David Phillips and Anton Selveratnam and David Phillips took the 8th wicket, caught by Rohit Aggarwal. The Captain called on Andy Clarke to bowl the last over, having been led to believe by Cropredy's scorer that David Phillips had completed 10. With Cropredy needing 15 off the last to win, Andy, bowling his only over the game , managed to restrict them to 6 only and Kingston had won a close game by 8 runs to move to 3rd in the table. Well done all !
Full scorecard here: https://kingstonbagpuize.play-cricket.com/site_admin/results/3847426
Follow the site to get the latest news and results straight to your email
Weather
8 MPH SSW
88% humidity
Sun

19°C
12°C
Mon

19°C
11°C
Tue

18°C
10°C
Wed

20°C
11°C
Calendar
Mon
Tue
Wed
Thu
Fri
Sat
Sun

1

2

3

Aug 3 KBCC 1st XI v Aston Rowant 3rd XI

Kingston Bagpuize Cricket Club

Aug 3 Cropredy CC 3rd XI v KBCC 2nd XI

Cropredy CC

4

5

6

7

Aug 7 KBCC T20 v Oxford Pirates

Kingston Bagpuize Cricket Club

8

9

10

Aug 10 Shipton-under-Wychwood 2nd XI v KBCC 1st XI

Shipton-Under-Wychood CC #Shipton-Under-Wychwood CC

Aug 10 KBCC 2nd XI v Cumnor 3rd XI

Kingston Bagpuize Cricket Club

11

Aug 11 KBCC Sunday/Friendly XI v Letcombe CC

Kingston Bagpuize Cricket Club

12

13

14

Aug 14 Wantage 1 Kingston Bagpuize 1

Wantage

15

Aug 15 KBCC T20 v Bampton

Kingston Bagpuize Cricket Club

16

17

Aug 17 Leighton Buzzard Town 2 v KBCC 1st XI

Leighton Buzzard Town CC

Aug 17 KBCC 2nd XI v Kimble 2nd XI

Kingston Bagpuize Cricket Club

18

Aug 18 Wytham v KBCC Sunday/Friendly XI

Wytham

19

20

21

22

23

24

Aug 24 KBCC 1st XI v Challow and Childrey 2nd XI

Kingston Bagpuize Cricket Club

Aug 24 Didcot 4th XI v KBCC 2nd XI

Kingston Bagpuize Cricket Club

25

Aug 25 KBCC Sunday/Friendly XI v Oxford University Hospitals

Kingston Bagpuize Cricket Club

26

27

28

29

30

31

Aug 31 Didcot 2nd XI v KBCC 1st XI

Didcot CC

Aug 31 KBCC 2nd XI v Eynsham 2nd XI

Kingston Bagpuize Cricket Club
Next Matches
Friendly & Sunday Fixtures
18/08/19 14:00

Wytham
KBCC Sunday/Friendly XI
Cherwell League Division 5
24/08/19 12:30
KBCC 1st XI
Challow and Childrey 2nd XI
Kingston Bagpuize Cricket Club
Cherwell League Division 9
24/08/19 13:00

Didcot 4th XI
KBCC 2nd XI
Kingston Bagpuize Cricket Club
Friendly & Sunday Fixtures
14/09/19 12:30
Kingston Bagpuize Cricket Club
Contact List

Paul Temple
ptrosecottage@tiscali.co.uk
01993851882

Toby Ricks
tobyricks@hotmail.co.uk

Dave Warner
David.Warner@cobaltlight.com
07887823890