Kingston Bagpuize Cricket Club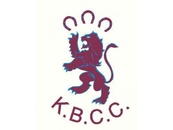 Kingston Bagpuize Cricket Club
Match Report
Sat 22 May: 2nd XI secure an excellent win against Didcot 4.
25/06/19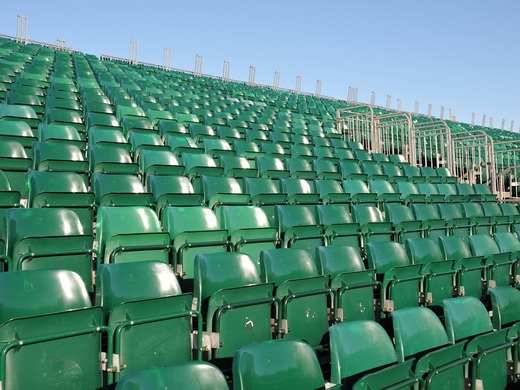 KBCC 2nd XI
Didcot 4th XI
Kingston Bagpuize Cricket Club
22/06/19
13:00
Didcot won the toss and put Kingston in. Jack Phillips-Richardson (2) was bowled 3rd ball of the inning for none, a rare failure for the youngster. Stuart Edwards (1) and Mark Tracey (3) put on 51 together for the next wicket, Mark, caught for 17 off 37 balls with 1 four. Steve Lewis (4) was making a guest appearance and was looking good when he was run out for 8. OmerTariq (5) put on another 21 runs with Stuart before being caught for 12. 83 for 4 after 30 overs. Captain Dougie Phillips added some acceleration before also being caught for 17 off 27 balls and Anton Selvaratnam a further, even brisker 17* from 16 balls to end the innings on 141 for 5, with Stuart Edwards having carried his bat for 50* from 117 balls. Stuart is the top 5 of the division for runs scored and average.
His patience was rewarded as Didcot found it difficult to get near the total posted with wickets falling regularly. Stuart himself bowled batter 1 in over 2 and Dougie Phillips took a wicket caught Steve Lewis but the two star bowlers were Anton Selvaratnam, who took 3 wickets (caught Omer Tariq, bowled, and caught Mark Tracey) and David Phillips who took 5 wickets (stumped Jack Phillips-Richardson, caught Steve Lewis, caught Jack Phillips-Richardson, caught Ethan Phillips-Richardson, and caught Stuart Edwards). Jack Phillips-Richardson now has the most keeping dismissals in the division. It was an excellent all round team performance to secure the win, marred only by the fact that Nick Walker had to succumb to the sore leg he has been nursing all season and stop bowling after 9.1 overs with 3 maidens for only 19 runs. We hope he gets well soon.
Full scorecard: https://kingstonbagpuize.play-cricket.com/website/results/4061792
Follow the site to get the latest news and results straight to your email
Weather

4 MPH S
94% humidity
Tue

23°C
12°C
Wed

21°C
13°C
Thu

20°C
13°C
Fri

20°C
10°C
Calendar
Mon
Tue
Wed
Thu
Fri
Sat
Sun

1

2

3

Jul 3 KBCC T20 v Wantage

Kingston Bagpuize Cricket Club

Jul 3 Kingston Bagpuize (137-137-106) Wantage (135-135-120)

Kingston Bagpuize

4

5

6

Jul 6 Bledlow Ridge 1st XI v KBCC 1st XI

Bledlow Ridge CC

Jul 6 KBCC 2nd XI v Bledlow Ridge 2nd XI

Kingston Bagpuize Cricket Club

7

8

9

10

Jul 10 Steventon v KBCC T20

Steventon

Jul 10 Steventon v Kingston Bagpuize

Steventon

11

12

13

Jul 13 Cropredy 2nd XI v KBCC 1st XI

Cropredy CC

Jul 13 KBCC 2nd XI v Tiddington 3

Kingston Bagpuize Cricket Club

14

Jul 14 KBCC Sunday/Friendly XI v Highmoor

Kingston Bagpuize Cricket Club

15

16

17

18

19

20

Jul 20 KBCC 1st XI v Cumnor 2nd XI

Kingston Bagpuize Cricket Club

Jul 20 Dinton CC 3XI v KBCC 2nd XI

Dinton CC 3XI

21

Jul 21 KBCC Sunday/Friendly XI v Hanham

Kingston Bagpuize Cricket Club

22

23

24

Jul 24 KBCC T20 v Vodafone

Kingston Bagpuize Cricket Club

Jul 24 Vodafone v Kingston Bagpuize

Falkland CC #2

25

26

27

Jul 27 Dinton 2nd XI v KBCC 1st XI

Dinton CC

Jul 27 KBCC 2nd XI v Thame Town CC 4th XI

Kingston Bagpuize Cricket Club

28

Jul 28 Cumnor CC v KBCC Sunday/Friendly XI

Cumnor

29

30

31

Jul 31 KBCC T20 v Falkland 2

Kingston Bagpuize Cricket Club

Jul 31 Kingston Bagpuize v Falkland 2

Kingston Bagpuize
Next Matches
Cherwell League Division 5
20/07/19 12:30
KBCC 1st XI
Cumnor 2nd XI
Kingston Bagpuize Cricket Club
Cherwell League Division 9
20/07/19 13:00

Dinton CC 3XI
KBCC 2nd XI
Friendly & Sunday Fixtures
21/07/19 14:00

KBCC Sunday/Friendly XI
Hanham
Kingston Bagpuize Cricket Club
Downs League Division 3
24/07/19 18:10

Kingston Bagpuize Cricket Club
Friendly & Sunday Fixtures
14/09/19 12:30
Kingston Bagpuize Cricket Club
Contact List

Paul Temple
ptrosecottage@tiscali.co.uk
01993851882

Toby Ricks
tobyricks@hotmail.co.uk

Dave Warner
David.Warner@cobaltlight.com
07887823890