Kingston Bagpuize Cricket Club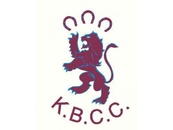 Kingston Bagpuize Cricket Club
Match Report
Thurs 6 June: KBCC U13 find Oxford Downs too strong.
09/06/19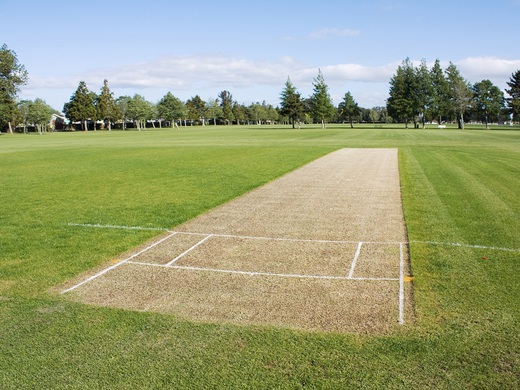 KBCC U13s
Oxford Downs CC
Kingston Bagpuize Cricket Club
06/06/19
18:00
KBCC always knew that this would be a tough match, missing both opening batsmen and their keeper (Thomas and Jasper agreed to share keeping duties) against a strong Downs side (though Downs were also missing their strongest player). Downs won the toss and elected to bat first. Their captain, Weller and Potter (County GU15 playing two years down as permitted in the rules) opened their batting with great confidence, punishing anything short or too full from our top three bowlers. Weller retired on 30*, Potter on 31*. Niyarepola (32*) and Welch (30*) took up where their openers left off. Downs' 5 and 6 scored more slowly, but proved equally stubborn, but Kingston finally took a wicket on the last bowl of the innings – bowled by Clement. Downs finished on 164 for 1 off their 20 overs – rather a tall order….
Thomas and Benedict started the chase well, in their new positions as openers. The Downs side bowled their players who hadn't batted, keeping their strongest bowlers (who'd retired whilst batting) for the back end of our innings. Thomas hit a nice 31* off 19 balls, whilst Benedict looked solid at the other end. Our run rate slowed right down once Thomas left the scene and whilst we batted out our overs, we never looked like coming close to Downs' target. We did well to bat the full 20 overs, finishing on 91 (though just 56 of these were off the bat).
On the plus side, we kept our extras right down in this match compared with previous performances and we didn't give away our wickets. Our fielding could have been a little sharper, looking to really attack the ball, putting pressure on the batsmen. Let's also get some more talking in the field to raise spirits! It's always a difficult balance between swinging the bat and taking risky runs versus defending our wickets, but we could work on some big hitting and quick running at next Friday's training!
Full scorecard here: https://kingstonbagpuize.play-cricket.com/website/results/4001337
Follow the site to get the latest news and results straight to your email
Weather
8 MPH SSW
88% humidity
Sun

19°C
12°C
Mon

19°C
11°C
Tue

18°C
10°C
Wed

20°C
11°C
Calendar
Mon
Tue
Wed
Thu
Fri
Sat
Sun

1

2

3

Aug 3 KBCC 1st XI v Aston Rowant 3rd XI

Kingston Bagpuize Cricket Club

Aug 3 Cropredy CC 3rd XI v KBCC 2nd XI

Cropredy CC

4

5

6

7

Aug 7 KBCC T20 v Oxford Pirates

Kingston Bagpuize Cricket Club

8

9

10

Aug 10 Shipton-under-Wychwood 2nd XI v KBCC 1st XI

Shipton-Under-Wychood CC #Shipton-Under-Wychwood CC

Aug 10 KBCC 2nd XI v Cumnor 3rd XI

Kingston Bagpuize Cricket Club

11

Aug 11 KBCC Sunday/Friendly XI v Letcombe CC

Kingston Bagpuize Cricket Club

12

13

14

Aug 14 Wantage 1 Kingston Bagpuize 1

Wantage

15

Aug 15 KBCC T20 v Bampton

Kingston Bagpuize Cricket Club

16

17

Aug 17 Leighton Buzzard Town 2 v KBCC 1st XI

Leighton Buzzard Town CC

Aug 17 KBCC 2nd XI v Kimble 2nd XI

Kingston Bagpuize Cricket Club

18

Aug 18 Wytham v KBCC Sunday/Friendly XI

Wytham

19

20

21

22

23

24

Aug 24 KBCC 1st XI v Challow and Childrey 2nd XI

Kingston Bagpuize Cricket Club

Aug 24 Didcot 4th XI v KBCC 2nd XI

Kingston Bagpuize Cricket Club

25

Aug 25 KBCC Sunday/Friendly XI v Oxford University Hospitals

Kingston Bagpuize Cricket Club

26

27

28

29

30

31

Aug 31 Didcot 2nd XI v KBCC 1st XI

Didcot CC

Aug 31 KBCC 2nd XI v Eynsham 2nd XI

Kingston Bagpuize Cricket Club
Next Matches
Friendly & Sunday Fixtures
18/08/19 14:00

Wytham
KBCC Sunday/Friendly XI
Cherwell League Division 5
24/08/19 12:30
KBCC 1st XI
Challow and Childrey 2nd XI
Kingston Bagpuize Cricket Club
Cherwell League Division 9
24/08/19 13:00

Didcot 4th XI
KBCC 2nd XI
Kingston Bagpuize Cricket Club
Friendly & Sunday Fixtures
14/09/19 12:30
Kingston Bagpuize Cricket Club
Contact List

Paul Temple
ptrosecottage@tiscali.co.uk
01993851882

Toby Ricks
tobyricks@hotmail.co.uk

Dave Warner
David.Warner@cobaltlight.com
07887823890