Kingston Bagpuize Cricket Club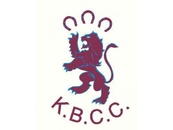 Kingston Bagpuize Cricket Club
Match Report
Sat 11 May: 2nd XI suffer horror day v Tiddington 3
17/05/19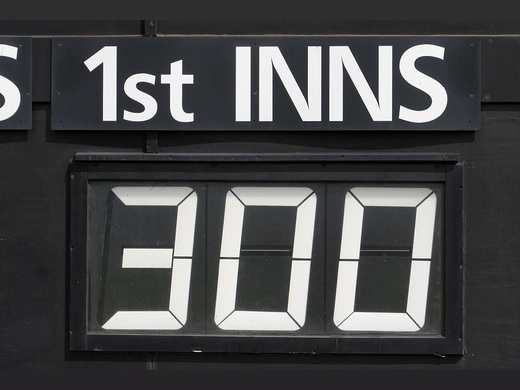 Tiddington 3
KBCC 2nd XI
Tiddington
11/05/19
13:00
Highlights:
Stuart Edwards 2 for 35 off 9, both catches by his son, Joey Edwards.
2 run outs achieved - one by Andy Clarke on debut for the club and one by Barry Phillips- Richardson in his first ever game of cricket !
Lowlights: too many to mention !
Just put it down to a bad day at the office, pick ourselves up and go again.....
Full scorecard here: https://kingstonbagpuize.play-cricket.com/site_admin/results/4050656
Follow the site to get the latest news and results straight to your email
Weather
8 MPH SSW
88% humidity
Sun

19°C
12°C
Mon

19°C
11°C
Tue

18°C
10°C
Wed

20°C
11°C
Calendar
Mon
Tue
Wed
Thu
Fri
Sat
Sun

1

2

3

Aug 3 KBCC 1st XI v Aston Rowant 3rd XI

Kingston Bagpuize Cricket Club

Aug 3 Cropredy CC 3rd XI v KBCC 2nd XI

Cropredy CC

4

5

6

7

Aug 7 KBCC T20 v Oxford Pirates

Kingston Bagpuize Cricket Club

8

9

10

Aug 10 Shipton-under-Wychwood 2nd XI v KBCC 1st XI

Shipton-Under-Wychood CC #Shipton-Under-Wychwood CC

Aug 10 KBCC 2nd XI v Cumnor 3rd XI

Kingston Bagpuize Cricket Club

11

Aug 11 KBCC Sunday/Friendly XI v Letcombe CC

Kingston Bagpuize Cricket Club

12

13

14

Aug 14 Wantage 1 Kingston Bagpuize 1

Wantage

15

Aug 15 KBCC T20 v Bampton

Kingston Bagpuize Cricket Club

16

17

Aug 17 Leighton Buzzard Town 2 v KBCC 1st XI

Leighton Buzzard Town CC

Aug 17 KBCC 2nd XI v Kimble 2nd XI

Kingston Bagpuize Cricket Club

18

Aug 18 Wytham v KBCC Sunday/Friendly XI

Wytham

19

20

21

22

23

24

Aug 24 KBCC 1st XI v Challow and Childrey 2nd XI

Kingston Bagpuize Cricket Club

Aug 24 Didcot 4th XI v KBCC 2nd XI

Kingston Bagpuize Cricket Club

25

Aug 25 KBCC Sunday/Friendly XI v Oxford University Hospitals

Kingston Bagpuize Cricket Club

26

27

28

29

30

31

Aug 31 Didcot 2nd XI v KBCC 1st XI

Didcot CC

Aug 31 KBCC 2nd XI v Eynsham 2nd XI

Kingston Bagpuize Cricket Club
Next Matches
Friendly & Sunday Fixtures
18/08/19 14:00

Wytham
KBCC Sunday/Friendly XI
Cherwell League Division 5
24/08/19 12:30
KBCC 1st XI
Challow and Childrey 2nd XI
Kingston Bagpuize Cricket Club
Cherwell League Division 9
24/08/19 13:00

Didcot 4th XI
KBCC 2nd XI
Kingston Bagpuize Cricket Club
Friendly & Sunday Fixtures
14/09/19 12:30
Kingston Bagpuize Cricket Club
Contact List

Paul Temple
ptrosecottage@tiscali.co.uk
01993851882

Toby Ricks
tobyricks@hotmail.co.uk

Dave Warner
David.Warner@cobaltlight.com
07887823890