Kingston Bagpuize Cricket Club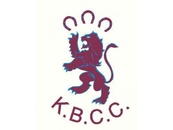 Kingston Bagpuize Cricket Club
News Report
Fri 6 Sep: Junior Presentation Evening marks the end of an excellent season.
10/09/19
The weather was kind and the ground was bathed in September sunshine as the Parents v Children Kwik Cricket games took place. The U11s/Kwiks game seemed quickly over as parents were bowled or caught out and resorted to chatting and drinking, which they seemed to be much better at, and let the children continue playing on their own. The U13s game was more keenly contested but the children won it with U13s Captain, Thomas Lewis-Lyon appropriately hitting 4,4, 6 in the last over to win the game.
Our very own sporting celebrity, Matthew Warner, a Kingston player on occasion still, as well as playing in the Home Counties Premier League for Chesham and for Oxfordshire in the Minor County competitions, and fresh from smashing around 85 mph bowling in Oxfordshire's recent match with Devon (or so the story goes), kindly helped present the managers present the awards. Photos attached.
Many thanks to James Bayley who slaved away at the barbecue for two hours with his eyes getting redder and redder and Michael Walton who served members queuing patiently (most of them !) for their Texas burgers and Lincolnshire sausages. And thanks to Menna Murray for keeping the drinks flowing behind the bar but still finding the time to take photos of the awards presentation.
It's been an excellent season with great enthusiasm and progress shown by the All Stars, the Kwik Cricketers and the U11s, and the U13s doing especially well as they came second in the cup. It has been marvellous to welcome so many new members and to see so many youngsters having fun playing cricket and so many parents having fun watching them. Look out for messages about 'tidying up days' and then early next year about 'indoor training' as we lead into next season.
Follow the site to get the latest news and results straight to your email
Contact List

Paul Temple
ptrosecottage@tiscali.co.uk
01993851882

Dave Warner
David.Warner@cobaltlight.com
07887823890


Simon Watts
simon@swatts1.com
07786337118